Black seed oil - also known as Kalonji oil and black cumin oil – is an ancient and traditional medicine that has been used across the Middle East and Asia for millennia. Modern research is just beginning to uncover the many promising health qualities associated with taking black seed oil as a natural remedy.
This plant-based product is an incredible source of natural antioxidants, showing benefits in male health, as well as being great for your immune system and general wellbeing.
Research has shown that black seed oil has potential benefits for some of the following common conditions:
Reduced libido and fertility

Prostate conditions

Hair loss and dandruff

Acne, psoriasis, and other inflammatory skin conditions

High blood pressure (hypertension)

Obesity, high cholesterol, and diabetes

Bacterial, viral, and fungal infection

Cancer

Liver disorders including hepatitis C

Lung conditions such as asthma and chronic obstructive pulmonary disorder (COPD)

Rheumatoid arthritis

Allergies and nasal congestion
The seeds come from the Nigella Sativa plant, which has been used for over 3000 years as a source of medicine, flavor, and seasoning. Compared to modern medicines, the benefits brought by taking black seed oil comes with very few side-effects.
Is black seed oil safe to use?
Black seed oil has advantages over modern medicines, offering relatively little side effects while helping to prevent many conditions common in North America and the West. If you use any medications, make sure you discuss with your physician before you take black seed oil, to prevent possible interactions. 
Black seed oil is classified by the FDA as GRAS (generally recognized as safe).
How do I use black seed oil?
Black seed oil is available in topical and oral forms. At ILK company we sell black seed oil capsules, which should be taken 1-2 times per day. You may notice some immediate effects of using black seed oil, but some of the effects on symptom control can take longer.
Can it really combat obesity, high cholesterol, and diabetes?
Almost half of US adults are classified as obese, increasing the risk of a never-ending list of serious health risks, including:
Diabetes

Heart disease

Stroke

Cancer
Anyone that has struggled with their weight knows how difficult it is to consistently lose weight and keep it off. Research has shown that most diets are doomed to fail, with weight loss due to dieting often being short-lived. So, if you're determined to improve your health and get in shape every little bit helps, right?
Sounds good so far. What about weight loss?
Black seed oil has been shown to have an association with reduced appetite and weight loss. Not too shabby when many other treatments for obesity have nasty side effects!
In addition to this, there is some evidence that kalonji oil can reduce levels of bad cholesterol (LDL) and triglycerides, increase levels of good cholesterol (HDL), and help diabetics control their blood glucose levels.
As an added benefit, black seed oil has been shown to help reduce your blood pressure – a common condition that those with obesity face.
Of course, if you suffer from any of these conditions you must continue to follow your physician's advice and take your medications, but black seed oil has very few side effects and could possibly give you that extra boost that you need – so why not give it a go?
"Immediately saw a big improvement in my blood sugar numbers. I am pleasantly surprised that this works so well" – Marleine Vasile, Amazon review of our Super Seed black seed oil capsules.
A natural remedy for male fertility and prostate problems.
Male health issues can be incredibly difficult for those who suffer. Men often struggle to seek help for these problems and worry about what their partners might think. Black seed oil has many health benefits for men and may help with libido, low testosterone, and fertility. 
Black seed oil may help the following male health symptoms (but you should always speak to your doctor first if suffering from the following conditions):
Loss of libido

Difficulty attaining erection

Difficulty urinating

Blood in your urine

Difficulty conceiving 
Can black seed oil increase your testosterone levels?
While black seed oil has shown improvement of testosterone levels in initial trials, not enough medical research has been done on humans to prove that black seed oil has this effect. However – given the relative lack of side effects and promising preliminary research, it's worth giving it a try! 
"Great quality Black Seed oil...I cracked open a few capsules to inspect the quality and I could smell the black seed so I know I am actually getting what I paid for." Marie M. Amazon review of our Super Seed black seed oil capsules.
Boost your immunity and reduce inflammation in your body.
In the worrying times of the COVID-19 pandemic, people have never been so keen to make sure their immune system is in fighting shape. There are plenty of natural remedies out there, with antioxidants helping your immune system to fight off infection.
Black seed oil has benefits for your immune system in preventing bacterial, viral, and fungal infection. The natural oil contains thymoquinone and melanin, which are proven to have antibacterial properties, as well as helping to fend off other infections. Some infections that black seed oil may be able to help fight include:
MRSA (methicillin resistant staphylococcus aureus) – a difficult-to-treat infection that is often causes deep seated infection.

Staphylococcus aureus – a very common skin infection.

H. Pylori – the cause of most stomach ulcers.
While there isn't much research on the antiviral properties, one study has shown a significant effect in reducing viral load for patients suffering from hepatitis C. Black seed oil has also shown promise in improving symptoms of inflammatory health conditions, such as Rheumatoid arthritis. 
"Great immune booster! I take this regularly with a balanced diet and am very happy with the results. I feel great and I never get sick!" GreenMom - Amazon review of our Super Seed black seed oil capsules.
Healthy and happy skin that GLOWS? Hell yeah.
Have you recently looked in the mirror and longed for the good ol' days when your skin had that natural oomph to it? You're not alone! Healthy skin can make a world of difference to your confidence, and luckily this is another thing that black seed oil can help you with. 
For those suffering from inflammatory skin conditions such as psoriasis and acne, black seed oil reduces the amount of skin lesions you suffer, whether used in oral or topical form.
For mild acne, kalonji oil can be as effective as the medication benzoyl peroxide 5%, but with far fewer side effects!
Even if you don't suffer from skin conditions, black seed oil can help your skin get the healthy glow that'll get you noticed 😉.
"Black Seed Oil is such an UNDER-rated supplement to stay healthy. Everyone should take some regularly to stay healthy and enjoying life!" ChamaMama – Amazon review of our Super Seed black seed oil capsules.
Taking control of your gastrointestinal health.
Stomach problems can be incredibly stressful, making you feel uneasy throughout the day. Some sufferers of severe gastrointestinal issues have to plan their day around places where they know public toilets are available to them.
Luckily, black seed oil when taken orally (in capsule form) can help ease some of the discomfort associated with stomach issues. Symptoms that black seed oil might help with include:
Bloating

Indigestion

Nausea

Diarrhea

Constipation
There has even been research that suggests black seed oil might help prevent symptoms of colitis and pancreatitis, but treatment for these conditions should always be monitored by a health professional.
"After reading about Black Seed Oil and how it's supposed to help with so many different things I decided to try it. Almost finished with my first bottle and just ordered the second. So far I can say I definitely see a difference with my stomach issues! Eating all kinds of things and able to drink coffee again!!! Hoping the second bottle will be the one that takes me back to full health after years of issues. Highly recommend this product." MommyJ - Amazon review of our Super Seed black seed oil capsules.
Black seed oil can help you breathe easier.
We often take breathing for granted – you do it all day long and hardly notice doing it, right? For those with lung conditions such as asthma and COPD, breathing can be far less comfortable and in severe cases can threaten your life.
Studies have shown promise on black seed oil's effect on breathing difficulties in asthma and COPD – helping asthma control, reducing symptoms such as wheezing, and improving lung function. 
"It took some time, but I did highly notice more energy and cleansing in my breathing. I have COPD and very vast improvement. Ordering more soon." George P –Amazon review of our Super Seed black seed oil capsules.


Disclaimer: Medical claims in this article have been made based on peer-reviewed medical research, including meta-analyses, animal trials, and human testing. Always consult your physician to discuss the strength of available evidence before using black seed oil for medical purposes.
References
References
1. Majdalawieh, A., & Fayyad, M. (2016). Recent advances on the anti-cancer properties of Nigella sativa, a widely used food additive. Journal Of Ayurveda And Integrative Medicine, 7(3), 173-180. doi: 10.1016/j.jaim.2016.07.004
https://www.ncbi.nlm.nih.gov/pmc/articles/PMC5052360/
2. Hamid Mollazadeh, H. (2014). The protective effect of Nigella sativa against liver injury: a review. Iranian Journal Of Basic Medical Sciences, 17(12), 958. Retrieved from https://www.ncbi.nlm.nih.gov/pmc/articles/PMC4387231/
https://www.ncbi.nlm.nih.gov/pmc/articles/PMC4387231/
3. Hannan, M., Zahan, M., Sarker, P., Moni, A., Ha, H., & Uddin, M. (2021). Protective Effects of Black Cumin (Nigella sativa) and Its Bioactive Constituent, Thymoquinone against Kidney Injury: An Aspect on Pharmacological Insights. International Journal Of Molecular Sciences, 22(16), 9078. doi: 10.3390/ijms22169078
https://pubmed.ncbi.nlm.nih.gov/34445781/
4. Ardakani Movaghati, M., Yousefi, M., Saghebi, S., Sadeghi Vazin, M., Iraji, A., & Mosavat, S. (2019). Efficacy of black seed ( Nigella sativa L.) on kidney stone dissolution: A randomized, double‐blind, placebo‐controlled, clinical trial. Phytotherapy Research, 33(5), 1404-1412. doi: 10.1002/ptr.6331
https://pubmed.ncbi.nlm.nih.gov/30873671/
5. Namazi, N., Larijani, B., Ayati, M., & Abdollahi, M. (2018). The effects of Nigella sativa L. on obesity: A systematic review and meta-analysis. Journal Of Ethnopharmacology, 219, 173-181. doi: 10.1016/j.jep.2018.03.001
https://pubmed.ncbi.nlm.nih.gov/29559374/
6. Abo El‐Magd, N., El‐Mesery, M., El‐Karef, A., & El‐Shishtawy, M. (2021). Amelioration effect of black seed oil against high‐fat diet‐induced obesity in rats through Nrf2/HO‐1 pathway. Journal Of Food Biochemistry, 45(4). doi: 10.1111/jfbc.13693
https://pubmed.ncbi.nlm.nih.gov/33719073/
7. Kusal K. Das, Shaik hussain Saheb (2015).Effect of Nigella Sativa Seed Powder on Testosterone and LH levels in Sterptozotocine Induced Diabetes male Albino Rats. Journal of Pharmaceutical Sciences and Research 7(4):234-237
https://www.researchgate.net/publication/281940821
_Effect_of_Nigella_Sativa_Seed_Powder_on_Testosterone_and_LH_levels
_in_Sterptozotocine_Induced_Diabetes_male_Albino_Rats
8. Leisegang, K., Almaghrawi, W., & Henkel, R. (2021). The effect of Nigella sativa oil and metformin on male seminal parameters and testosterone in Wistar rats exposed to an obesogenic diet. Biomedicine & Pharmacotherapy, 133, 111085. doi: 10.1016/j.biopha.2020.111085
https://www.sciencedirect.com/science/article/pii/S0753332220312786
9. Z, U., AS, Q., S, R., M, I., T, F., & S, U. (2017). Effects of oral administration of black seed (Nigella sativa) oil on histomorphometric dynamics of testes and testosterone profile in rabbits. Pakistan Journal Of Pharmaceutical Sciences, 30(2). Retrieved from https://pubmed.ncbi.nlm.nih.gov/28649080/
https://pubmed.ncbi.nlm.nih.gov/28649080/
Close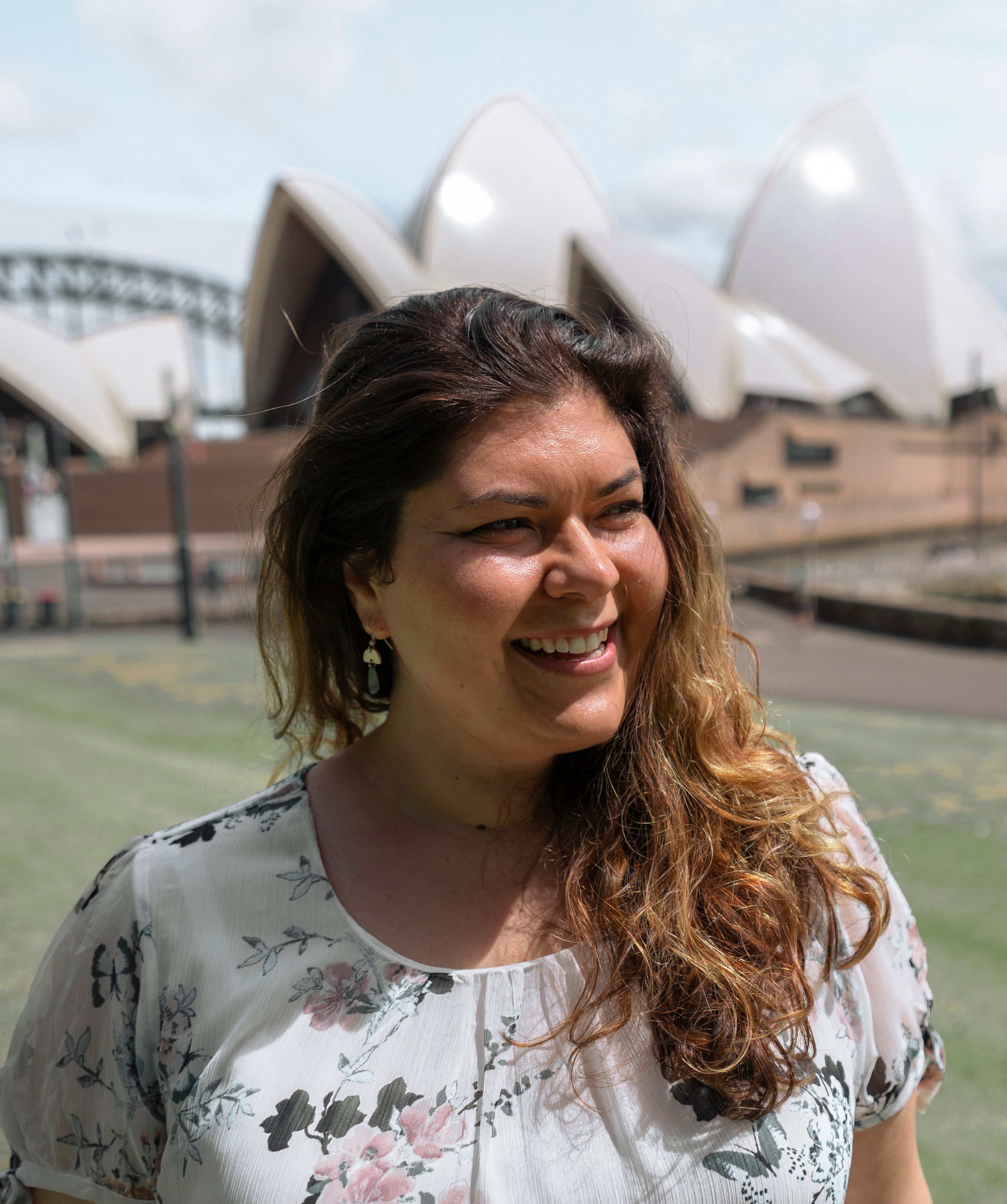 By Sabrine Elkhodr
Sabrine Elkhodr is an Australian pharmacist based in the USA. She has a Master's degree in postnatal depression and is passionate about helping moms feel their best.